Frances Day, Stage and Screen Actress and Singer
During the 1930's the Tower was neglected and became a target for vandalism. Despite being protected by an Act of Parliament, demolition was mooted in 1939.  Understandably, as Great Britain was at war once again, attention was focused elsewhere, but in 1941 destruction was averted.
Thankfully Frances Day, an American-born stage and screen actress and singer, together with Sir Raymond Francis Evershed, England's future Master of the Rolls came to the Tower's rescue. The deeds reveal that Frances purchased the Tower jointly with Sir Raymond for £905. Details of the nature of their relationship are unknown, but it is highly likely that Raymond's wife was unaware of her husband's Esher investment and that it was probably the couple's love-nest away from the prying eyes of London. They obtained the necessary licence to carry out renovations, to install drainage, water and other services, including a lift, and also gained permission to spend more than the war-time restriction of £100.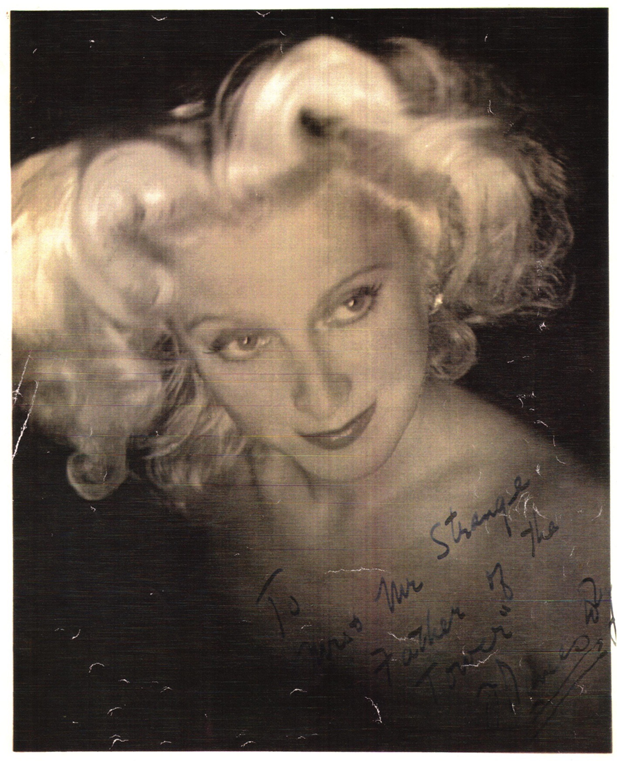 Frances Day was flagrantly bi-sexual in an era that scarcely accommodated such things. Frances was a blonde bombshell who attracted men and women alike. Her lovers included Prince Edward (later King Edward VIII and Prince of Wales) his brother, Prince George, their cousin, Lord Mountbatten, Prince Bernhard of the Netherlands, Prince Bertil of Sweden and Britain's Foreign Secretary and future Prime Minister, Anthony Eden. Furthermore, she was one of the first truly liberated lesbians, whose sexual interludes included Tallulah Bankhead and Marlene Dietrich, although Frances was primarily a man-eater.
Frances' time in Esher only lasted until 1946, although her presence must have caused quite a stir. Wayneflete Tower has remained in private ownership ever since.
In 1992, I became the proud owner and guardian of the Tower and I hope that by bringing its characters to life, set against a backdrop of more than five hundred years of English history, neither the Tower nor its residents will slip from memory and into oblivion.